We all know my husband, Curtis, is fabulous. Even he knows it.
He sends me flowers and rubs my feet.
He writes me the sweetest notes and puts up with my incessant picture taking.
Not to mention, he's the greatest dad in the whole world.

Just look at him. How could you not love him?
He really is a doll... no REALLY, he's a DOLL.
Bearded Folk Man by PepperStitches
Okay, so the outfit is not quite right, but slap a Heineken t-shirt and a pair of baggie shorts on this guy and it's totally Curtis!
He's made by Pepper at PepperStitches. (Check out her super-cute stuff on Etsy and her Blog.)
Also, my new friend, Stacey, at Blogs Tea & Me is giving these dolls away!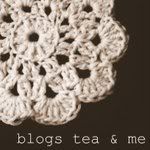 I've entered to win one and I get an extra entry for writing a blog post about her contest (not that I wouldn't have said all those nice things about Curtis, anyway). If you want to enter to win one of these dolls yourself, go here. (If you win, you can always give it to me as an early Christmas present, if you want, because that would be kinda weird for YOU to have a Curtis Doll propped up on your shelf or lying on your bed.)
Good luck!